In April I decided to post a view from my office window on the last Friday afternoon of each month.
I was half-way across the continent last Friday afternoon (the last one in May) so I'm posting a photo from today. I didn't want you to miss seeing the "May Effect".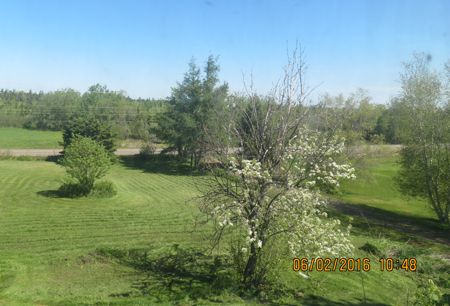 Nova Scotia came alive over the past month!
It's still too cold for the beach (9C/48F now, at 10am, and the forecasted high for today is 15C/59C) but it's gorgeous for yard work (like pruning that pear tree). And the lilacs are just beginning to open!
How's the weather where you are?