I discovered both of these words (which I have may have encountered before but have forgotten through disuse) in The Strange Fate of Kitty Easton by Elizabeth Speller.
The protagonist, Laurence Bertram, is a scholar of church history, including their architecture.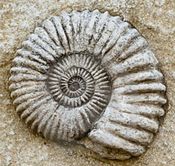 Ammonite: (from the horn of Ammon – Jupiter – whose statues were represented with ram's horns): Any of the flat, usually coiled fossil shells of an extinct order of mollusks.
pg 22 She indicated an ornate bench. Two stone ammonites supported the stone seat (. . .)
Pantile: A roofing tile having an S curve, laid with the large curve of one tile overlapping the small curve of the next
Pg135 A handful of nearer [houses], more finished than the rest, had leaded windows and hanging pantiles
.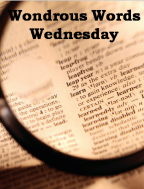 Wondrous Words Wednesday is a weekly meme where you can share new words that you've encountered or spotlight words you love. It's hosted by Kathy at Bermuda Onion.

14 Comments to