In April, I decided to get back to some of the mystery series that I've started over the past few years but never followed up on. A number of titles made it in from the library, but my reading time ran out! This month, there's only two of my "revisitations"; next month, there will be more.

TEARS OF THE GIRAFFE by Alexander McCall Smith (Mystery, Botswana)

Book 2 of the Ladies' Number 1 Detective Agency series.
Several years ago, our local book group read the Kalahari Typing School for Men and I discovered Mma Precious Ramotswe of Gabarone, Botswana. I was charmed and went on to read the titular first book in the series quite some time ago.
In Tears of the Giraffe Mma Ramotswe searches for the fate of a young American man who worked on a co-operative farm in the area a decade earlier. She is also surprised by her fiancé with the addition to their 'family' of two orphans.
If you've not read McCall Smith before, you'll probably be surprised at the cadence of these "mystery" novels. They are very gently paced and phrased, and nostalgic for the older, simpler ways of African life.
The series is delightful, and this book was moving as well. 4½ stars
Read this if: you looking for a series that evokes the character of Africa & its people, and don't mind the absence of high action.

ON THE WRONG TRACK by Steve Hockensmith (Mystery, Western)


Book 2 of the Holmes on the Range series
I read the first in this series featuring cowboy brothers Gustav "Old Red" and Otto "Big Red" Arlingmeyer in 2011.
Since then, I've wanted to read more about this duo whose older half idolizes Sherlock Holmes and wants to model himself after him. It's left to Otto to chronicle their adventures. In this instalment, they are hired by the Southern Pacific Railroad as detectives on a Utah to California trip, and run up against notorious train robbers.
The voice in this series is as breezy and refreshing as I remember it, albeit containing profanity of the day, but the villain in this particular piece was a little too obvious, for not being obvious, if you know what I mean. It was still fun to follow Old Red as he trailed the clues and filled in the details. 4 stars
Read this if: you're looking for a good non-thriller mystery, especially a 19th century western; or you're a fan of Sherlock Holmes (you'll be tickled how much Old Red tries to imitate him.)


SPEAKING FROM AMONG THE BONES by Alan Bradley (Mystery, Cozy) Book 5 in the Flavia deLuce series

I'm a big fan of Flavia, a spunky 11-year-old with a passion for chemistry, who travels her world of Bishop's Lacey on her trusty bike Gladys.
In this latest adventure, the body of the village church organist is found in the crypt that contains the bones of the church's patron, Saint Tancred, and Flavia is in it up to her neck. Along the way to cracking the case, she finds more clues that help her piece together the mystery that is her mother, Harriet.
As usual, it's almost more about Flavia and her family than about unravelling the mystery which is a little convoluted and not really solvable by the reader. Still, Flavia is so much fun! 4 stars
Read this if: you'd enjoy a series, best read in order, that features a determined and intelligent adolescent protagonist; or you'd enjoy a slightly different take on the mid-twentieth century English village cozy.

DEATH COMES AS EPIPHANY by Sharan Newman (Mystery, Historical, Cozy) Book 1 in the Catherine LeVendeur series

Set in 12th century France, this features Catherine, a young novice and scholar at the Convent of the Paraclete, who is sent by the Abbess Heloise on a perilous mission to find out who is trying to destroy the reputation of the convent and, through it, that of the abbess's onetime lover and patron, theologian Peter Abelard.
I was uncomfortable with the amount of religious rigmarole, the "right' of the church, and the solution: madness – or something darker? 3 stars
Read this if: you would enjoy a mystery more because of the religious element, rather than despite it.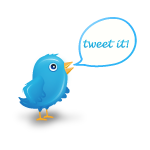 KINDLE EDITIONS:
Tears of the Giraffe

Speaking from Among the Bones:

Death Comes As Epiphany





*

7 Comments to