Before Kathy Reichs' Tempe Brennan and television shows like Bones, there was Aaaron Elkins' Gideon Oliver, physical anthropology professor.
Fellowship of Fear
is the first of Gideon's adventures (currently sixteen books). Published in 1982, it draws its tension from the cold war between Russia and the U.S.
Recently widowed, Gideon has taken a leave from Northern California State University to take on a stint teaching at the United States Overseas College ("bringing college courses to Our Boys in Europe"). His travels take him to Heidelburg in Germany, Sicily, and Madrid.
Unknowingly set up to act as the mule for classified army information, Gideon is set upon by thieves, and nearly killed in an automobile accident and its aftermath. This draws the attention of the Security Police who assign officer John Lau to work with Gideon and protect him.
Gideon is able to win John's confidence by looking at some charred bones – a tibia and a jaw bone – and accurately determining the height & weight and the age & nationality of the deceased – and that he was left-handed and smoked a pipe (honest).
Gideon is a likeable character, although not a saint. John Lau takes the reader a little longer to warm up to, but that also reflects Gideon's experience with the relationship.
Although I greatly enjoy the detective work in Kathy Reichs' work, the tension created by a stalking serial killer is a little too "thrilling" for me. This book, centering on "who's the Russian spy?", allowed me to enjoy the forensic work at a tension level I can tolerate. In fact, I more than tolerated: I really liked this book and will probably read at least another in the series.
P.S. If you click through the link in the book title, you may notice a different cover. I like to see the cover that's on the copy I read – and it's usually different than Amazon.com because they display the American release, and I read the Canadian.
P.P.S. Canadian readers interested in this book can click through at the bottom of this post. Or, even better, buy from an independent book seller.

And, yes, they are all affiliate links which means that I earn a small amount if you purchase after you've clicked through from this post.)

Link for Canadian readers
Fellowship Of Fear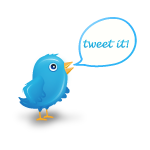 Technorati Tags: Aaron Elkins, Fellowship of Fear, Gideon Oliver, physical anthrpologist, solving crimes from bones