The Saturday Snapshot meme is hosted by Alyce of At Home With Books. Visit her blog to see more great photos or add your own.
My husband was on a business trip near Gros Morne National Park in Newfoundland last week and snapped lots of photos of caribou. I think they're an unusual combination: they're a type of deer, yet have the shoulders of a moose, and legs and a head that look like a horse (to me anyway).

What do you think?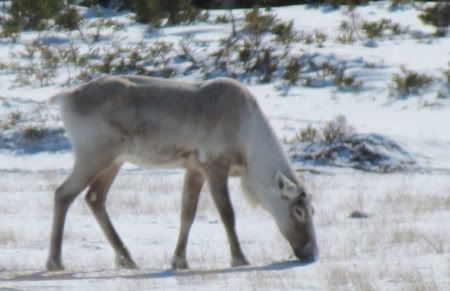 More of the park. They don't call Newfoundland "The Rock" for nothing.