I keep hearing the words of the old Chicago tune in my head: "Does anybody really know what time it is? Does anybody really care?" Maybe not, but I'm sure you realize that this summary is several months late and I am so far behind telling you what I've read that I may never get caught up. But I do have to try. Thanks for putting up with me.
I got a lot more reading done in June than in the previous month, completing ten books including several that I've rated four stars or above. I hope you enjoy these summaries.
I'll post the mysteries I read in the month, separately, as usual.

1. HALF OF A YELLOW SUN ## by Chimamanda Ngozi Adichie (Literary Fiction, Historical Fiction, Nigeria-Biafra war)
Set in 1960s Nigeria, before and during the civil war that birthed —and then snuffed out— Biafra, Half of a Yellow Sun tells the story of a small middle-class family, supporters of the new country.
At first, only the ideal of the academics in southern Nigeria, the move to secede gained impetus after a shift in government power that resulted in ethnic killings, based on tribal lines. The "take-no-prisoners" approach to battle launched the country into a bloodbath from 1967-1970.
Half of a Yellow Sun focuses on a middle-class professor and his family through the early 1960s and then through the war. There are reports of what the soldiers are doing, but for the most part, the emphasis is on civilians – why they supported Biafra and how the war affected them.
(S)he unfurled Odenigbo's cloth flag and told them what the symbols meant. Red was the blood of the siblings massacred in the North, black was for mourning them, green was for the prosperity Biafra would have, and, finally, the half of the yellow sun stood for the glorious future.
Both of the author's grandfathers lost their lives in the war, and Odichie writes with a familiarity of circumstance unavailable to an outsider. The story is powerful, even though it is removed from the front lines – or perhaps because it is. The exodus of refugees, erosion of living standards, and mass starvation are brought to life by this compelling novel.
It was an eye-opening history lesson for me and raises the question again of the ethics of involvement in foreign conflicts.
Read this if: you want an introduction to the politics of Nigerian history of this time; or you want to know why all those starving children stared at us from the UNICEF posters in 1969. 4½ stars


2. QUARTET IN AUTUMN ## by Barbara Pym (Fiction, Vintage, Gentle Satire)

Quartet in Autumn is a departure from the usual Pym fare of light and sometimes silly situations. It was published in 1977 when England "rediscovered" her. For the previous 16 years she had been unable to find a publisher who would accept her work. The industry mantra was that 'people don't read stories like yours anymore.'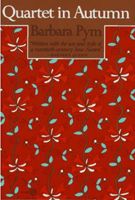 This book revolves around four aging people who work together in an office that seems to have been forgotten by the company they work for. All four, two men and two women, live alone in varying circumstances. Although they are not close friends, the four have only each other in their lonely lives. When the two women retire (and are not replaced) the dynamics between the four changes.
Pym maintains her gentle satire. Of one of the characters, Letty, she says: "She had always been an unashamed reader of novels, but if she hoped to find one which reflected her own sort of life she had come to realise that the position of an unmarried, unattached, aging woman is of no interest whatever to the writers of modern fiction." But despite this, the feel of this book is different, not shying away from the issues of loneliness or death. Although more serious than her previously published books, Quartet in Autumn will not disappoint fans of Pym.
Read this if: you want a poignant tale of fragile social and personal relationships. 4½ stars


3. THIS CAKE IS FOR THE PARTY ## by Sarah Selecky (Fiction, Short Stories, Contemporary, Canadian author)


This collection of short stories from Toronto author Selecky marks her publishing debut and introduces her as a young writer to watch.
Set in various locations across Canada, but especially in Ontario, the stories have varied themes and feature characters that include a young man struggling with whether or not to report a good friend of his wife as an unfit mother, a naïve young woman trying to launch a network marketing business, and a woman at her deceased neighbour's yard sale. Her characters and themes are universal and guaranteed to make you squirm in recognition.
Selecky's writing is clean and unpretentious, and I predict a bright future for her. Recommended.

Read this if: you're looking for a fresh, new voice in Canadian fiction; or if you enjoy short stories in modern settings. 4 stars
Note: Visit Sarah's website and sign up for her free daily writing prompts. They're brilliant.


4. THE LIFESPAN OF A FACT by John D'Agata & Jim Fingal (Non-fiction, essay, epistolary-emails)

"In 2003, an essay by John D'Agata was rejected by the magazine that commissioned it due to factual inaccuracies. That essay (. . .) was accepted by another magazine, but not before they handed it to their own fact-checker, Jim Fingal. (. . .)
What emerges [from the correspondence between the two men] is a brilliant and eye-opening meditation on the relationship between 'truth' and 'accuracy'(.)" The book is presented in the form of emails between D'Agata and Fingal. Both men 'push the envelope' to make points that contribute to the overall premise of the book: just how negotiable is a fact in non-fiction?
When I read excerpts to my daughter, who has worked in non-fiction publishing, she was of the opinion that she would have 'thrown the book across the room', but I found it fascinating.
I won this from Katie at Doing Dewy in May's Non-Fiction Blog Hop Giveaway.
Read this if: you enjoy reading essays; or you've wondered just how much fiction is in non-fiction. 4 stars


5. WINTER IN WARTIME ## by Jan Terlouw (Fiction, Historical, Young People, Translated, Award Winner)

Set in occupied Holland in the winter of 1944-45, Europe's bleakest winter of WWII, this children's chapter book, winner of the 1973 Best Dutch Juvenile Literature prize, tells the story of fifteen-year-old Michiel and his family. Through a series of circumstances, Michiel becomes responsible for an injured British pilot who has been hidden by resistance members.
Although there are some heroic deeds performed, the author does not lose sight of the reality of war.
"(H)is father had once said: (. . .) Don't think that it is only the Germans who are guilty. The Dutch, the British, the French, every nation has murdered without mercy and perpetrated unbelievable tortures in times of war. That is why, Michiel, you shouldn't allow yourself to be misled by the romance of war, the romance of heroic deeds, sacrifice, tension and adventure. War means wounds, sadness, torture, prison, hunger, hardship and injustice. There is nothing romantic about it."
While this is a children's book, it is also suitable for adult readers. Even though it's not overly graphic, the author still brings to life the desperation and pain of daily life: the cold, the hunger, the fear, the uncertainty of whom to trust, the death. As such, it is probably suitable for children 11 or older.
Read this if: you're looking for a WWII story that doesn't touch on the Holocaust; or you want to introduce your adolescent reader to what life is like for ordinary citizens in time of war. 4 stars


6. WAITING by Ha Jin (Fiction, Historical, Chinese)

Publishers' Weekly says: Jin's quiet but absorbing second novel (after In the Pond) captures the poignant dilemma of an ordinary man who misses the best opportunities in his life simply by trying to do his duty—as defined first by his traditional Chinese parents and later by the Communist Party.
Mary Park for Amazon.com says: [The author] himself served in the People's Liberation Army, and in fact left his native country for the U.S. only in 1985. That a non-native speaker can produce English of such translucence and power is truly remarkable.

There is not a lot of action in Waiting; the characters wait, the reader waits. But the wait is worth it.
Read this if: you enjoy stories that 'sneak up on you', and reveal their impact once you've finished; or you're interested in an "inside" story of Communist China in the 1960s and 1970s. 4 stars
7. SAY NICE THINGS ABOUT DETROIT ## (Fiction, Coming Home)
I've seen this billed as a mystery, I suppose because there is a murder, although it is part of a secondary plot and it's not really a mystery to the reader, only to the protagonist.
The book is much more a novel about "coming home". But, as the book jacket says:: "Where do you go when home is Detroit?"
My dad grew up in Windsor Ontario, across the river south of Detroit. He was a life-long Tigers and Red Wings fan, but no fan really of the city of Detroit itself, into which he took regular business trips. Myself, I spent my teen years listening to the music of Motown on clear radio signals throughout southern Ontario.
Today, Detroit has a reputation of a city in decay—although, recently, one finding its feet again—and so that question of coming home to Detroit intrigued me greatly. And it is as that—a novel about 'finding place' in a struggling city—that this book works.
Read this if: you come 'from' somewhere that's changed for the worse since you've left; or you'd like to understand a little better the fierce pride of city in Detroit. 3½ stars


8. LAMB (Fiction, Suspense, Psychological Thriller)
I had no idea what to expect from this book going in. It's a thriller, but all emotional drama and definitely not action-based.
Middle-aged David Lamb 'befriends' an eleven-year-old girl and takes her on a camping trip without the consent or even knowledge of her parents.
The author builds suspense unrelentingly: is the inevitable truly inevitable? You be the judge of damage done.
Read this if: you enjoy a tightly drawn psychological drama that doesn't involve espionage. 3½ stars


9. 97 ORCHARD STREET, NEW YORK by Jane Ziegelman & Arlene Alda (Non-Fiction, History, Immigration)

Between 1863 and 1935, the tenement building at 97 Orchard Street in New York City was home to some 7000 families, mostly new Americans from many parts of the world. The building has been restored to late nineteenth century condition by the Tenement Museum, an initiative spearheaded in the 1980s by historian and social activist Ruth Abram and co-founder Anita Jacobson.
This book, in photographs and narrative, tells the story of several immigrant families in the squalid apartments here. The book is well laid-out and expands on the information on the virtual tour, but—honestly—the website is more interesting.
There is a 97 Orchard Street Cookbook for which I had rave recommendations from both Buried in Print and Nan at Letters from a Hill Farm.
If you're in NYC, check the home page for information about live tours. The Tenement Museum has not been impacted by the government shutdown and is open for business as usual.
Read this if: the virtual tour intrigues you. 3 stars


10. MUMMA, CAN YOU HEAR ME? ## by Betty Williams (Non-Fiction, Memoir)
Betty Williams, now in her eighties, has spent her life as a teacher: to her children, and to her students.
Written, at least at the beginning of the book, in the form of a letter to her mother (hence, the title) this memoir follows the author from her childhood to the present day, although not always in a straight line. The memories tend to meander and are maddeningly vague in many areas to which she makes allusions.
Ms Williams has had a rich and busy life. Unfortunately, the story is not well-told. Sorry, Betty.
Read this if: you are related to Betty or know her well; or if you are really keen on knowing about South American missionary work. 1½ stars

#
#
## Half of a Yellow SUN is a qualifying word in the Keyword Reading Challenge at Bookmark to Blog.
## QUARTET IN AUTUMN is the sixth Barbara Pym that I've read, as I keep up with the LibrayThing Virago group read-along for Barbara Pym's centenary.
## Although I purchased THIS CAKE IS FOR THE PARTY from the Book Depository I received, from the author via Ti of Book Chatter, a free copy of the short story of the same name which, interestingly enough, did not make the final cut for inclusion in the book. One of the stories that made the collection, though, features the same characters, so you may be interested in reading it along with the book.
## WINTER IN WARTIME was the June pick for the War & Literature Readalong, hosted by Caroline at Beauty is a Sleeping Cat.
## I read SAY NICE THINGS ABOUT DETROIT as May's random pick from my TBR wish list spreadsheet of 2,605 items for the Random Reads Challenge hosted by I'm Loving Books.

## I received MUMMA, CAN YOU HEAR ME? through LibraryThing's Early Reviewers program.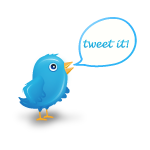 BOOK DEPOSITORY has free world-wide delivery:

13 Comments to