October found me busy on a "workcation" and doing a thorough housecleaning in preparation for company. I 'm still concentrating on books that will help me complete Reading Challenges, so there's an eclectic line-up here. If you have reviews of any of these books that you'd like me to link to, please let me know.
This month-end summary catches me up until the end of November. Whew!
THE DIVINE RYANS
by Wayne Johnston (Literary Fiction, Canadian, Atlantic Canadian)


This won the first Thomas Head Raddell Award for the best Atlantic Canadian adult fiction in 1991. Set in St. John's Newfoundland during the 1966-'67 hockey season, it centres on Draper Doyle Ryan, age 9, and the extended family in his home. They are known throughout St. John's as the Divine Ryans because there were so many priests and nuns in the family. Our last family reunion, Uncle Reginald said, was known to the rest of the world as Vatican II.

His father died recently and Draper Doyle is seeing his 'ghost'. Not to fear: the ghost is not the least bit supernatural, but rather psychological. Draper Doyle has "lost" a week of his life around his father's death and funeral, and over this winter, in long talks with his Uncle Reginald, he (& we) discover the truth of what happened that week.
The Divine Ryans is a warm, funny and moving book about a boy's coming to terms with his father's death, and with his place in his family. I highly recommend it.
Read this if: just read it. 5 stars
* * * * *
HOW GREEN WAS MY VALLEY
by Richard Llewellyn (Literary Fiction, Historical)

The novel is set in Wales in the 1880s and 1890s, during the reign of Queen Victoria and tells the story of the Morgans, a respectable mining family, through the eyes of the youngest son, Huw.
His five brothers and his father are miners but Huw's academic ability sets him apart from his elder brothers and enables him to consider a future away from this troubled industrial environment.
Oh, what a beautiful book! The countryside, the language, the characters. There is much tragedy, but there is much joy as well. The only complaint I have is the truncated ending- very unsatisfying, and keeps it from earning a perfect 5.
Right, you – read this one too. 4½ stars
* * * * *
TWENTY-SIX
by Leo McKay Jr. (Literary Fiction, Canadian, Atlantic Canadian)


On May 9, 1992, a methane explosion ripped through the Westray coal mine in Stellarton Nova Scotia, resulting in the death of all twenty-six men underground at the time.
Twenty-Six by Leo McKay Jr. Is closely based on that event, imagining the lives of the fictitious Burrows family, affected by that disaster: a troubled collection of violent, alcoholic, and underemployed working-class men, and the women who put up with them.

Renamed Eastlake & set a few years earlier than actual, the mine and the explosion are major components of the book, forming the background of the plot. But the story is about people: father Ennis, desperately wanting to connect with his sons, and messing up every interaction with them. Elder son Arvel is having marriage problems; younger son Ziv despairs of having a future in his home, Nova Scotia.
The reality of employment prospects and life in rural Nova Scotia is deftly portrayed.
This has been on my reading list for some time so when my local librarian suggested that I read it for One Book Nova Scotia; I readily put my name on the reserve list. I'm glad I did – and now I'm investigating their suggested list of 'Read-a-likes'.
Read this if: you're interested in what it's like to live with limited education and prospects in rural/small-town Atlantic Canada; or you'd like an introduction to the WestRay mine disaster. 4 stars

I also recommend you watch the 80 minute NFB film Westray, which focuses on the aftermath and the official inquiry. As in life, so in the novel: "No matter what the inquiry finds in their hearings, no matter whether a criminal trial takes place, and no matter the outcome if one does. His son is dead. Nothing is going to make his death right. Nothing can justify it, explain it, nothing can make it hurt less. His son is dead."

* * * * *
MIDNIGHT'S CHILDREN
by Salman Rushdie (Literary Fiction, Historical, Magical Realism)

Double winner in 1981 of the Man Booker Prize and the James Tait Black Memorial Prize, Midnight's Children begins with the birth of the protagonist Saleem Sinai at midnight Aug 15th 1947 – when the country of India, as partitioned from Pakistan, was also "born".
Rushdie's entire story is based on magical realism: Saleem discovers that he has supernatural mental powers that allow him to converse with all of the other children born in that hour, and that they too have 'gifts' of varying degrees.
Now that Saleem is dying, he is relating his story to his companion Padma. That story follows closely the course of history in Modern India, and involves also the illegitimate son of the former British estate owner, who was born at the exact moment Saleem was.
I'm not a fan of magical realism but sometimes can enjoy it. Not this time. Rushdie embroidered the telling too much for me – going off on tangents and asides until Padma (and I) were saying: You're talking funny again. Are you going to tell (the story) or not?
Add to that that to really 'get' this book, you need a familiarity with the political players and events of the time that I don't possess. I found the story was presented in such a way that it was difficult to learn.
Read this if: you have studied the modern history of India and would like a fanciful account of its birth and early years. 3½ stars

* * * * *
THE CANADIAN FOOD GUIDE
by Pierre and Janet Berton (Non-fiction, Food & Cooking)


I don't think I've ever come across such an inaptly named book. Remember that "Canada's Food Guide" with the "four basic food groups" that we studied in elementary school? Doesn't this sound like that? Well, it's not like that.

This slim volume is more a history of eating in Canada from the pioneer settlers until 1966 when this book was published. I found most interesting the comments on attitudes toward dining in the 1920s through the 1950s and the 'modern' take of forty years ago. Tastes and trends in food are always changing, especially in 'immigrant countries' such as Canada and the USA, and as a time capsule of the late 1960s, early 1970s, this is superb because it contains not only recipes but commentary. The recipes (which are not the bulk of the book) include such "old-time Canadian standbys" as butter tarts, lemon snow and apple crisp. Yum.
Read this if: you're Canadian and you're into cooking; you're a history buff and would like to add an additional social perspective to your knowledge; or you're looking for some "old-time" Canadian recipes. 3 stars

* * * * *
THE MUSEUM OF DR. MOSES
by Joyce Carol Oates (Fiction, Short Stories, Suspense)


This is only the second Oates I've read, the first being the more-or-less conventional We Were the Mulvaneys
that did not prepare me in any way for this collection of short stories, which are billed "mystery and suspense". The suspense I get; I'm not so sure about mystery. All of the stories have an element of the criminal or the macabre.
I found "Suicide Watch" to be the most memorable: told from the point of view of a businessman who has been called to visit his son in prison(?)/ psychiatric hospital(?) The businessman's grandson & the child's mother are missing, and the son isn't talking. When he does open up to his father, he tells a chilling tale of mailing the boy's body to his father – and then proclaims it all a test to see if his father would believe such a thing of him.
I'm checking my mail every day for parcels.
Read this if: you like short stories that can make your spine tingle; or you're a Joyce Carol Oates fan. 3 stars
* * * * *
* * * * *
A FISTFUL OF COLLARS
by Spencer Quinn (Fiction, Mystery)


The fifth and latest entry in the wonderful Chet & Bernie series, featuring the PI team of Bernie Little and his canine partner Chet, who narrates the stories.
In this mystery, Chet & Bernie are hired to 'babysit' a well-known film star, known to go astray, while he is in town shooting a new movie. Nothing is ever as straight-forward as it seems, though, and the boys are soon digging up secrets from the past. For more plot details, see Shelleyrae's full review at Book'd Out.
I love this series. You might think that a mystery narrated by a dog is too cutesie, but Quinn saves them from that with Chet's professional attitude and zest for life. As he says: I started to cheer up, partly because Bernie told me to and partly because, well, how long can you stay down in the dumps?
Read this if: you enjoy a solid mystery that's not overly cozy but still clean; you're a dog-lover & a mystery fan; or you're reading the series and want the latest installment of SoCal's smartest PI team. 4 stars

* * * * *
MOON OVER MANIFEST
by Claire Vanderpoole (Fiction, YA, Historical)


This 2010 winner of the Newbery Medal is the heart-warming story of Abilene Tucker who is spending the summer of 1936 in Manifest Kansas learning from Miss Sadie (the Diviner) about Manifest in 1918.
(Note: Miss Sadie has no supernatural powers – just memories and a deep insight into people.)

Vanderpoole kept me on the edge of my chair waiting for the next 1918 installment in the alternating story. I had as much fun as Abilene matching up the people then with those in 'current-day' 1936.
There's a good deal of sadness in the tale, but things do work out for Abilene in the end.
Although YA is not my preferred genre, I found this book enchanting – and would have loved it as a pre-teen. It should become a childhood classic. Recommended.
Read this if: you enjoy stories about small towns and how their histories are made; or you're 11 years old and want to read a story you'll remember for years. 4 stars

* * * * *
JULIE OF THE WOLVES
by Jean Craighead George (Fiction, YA)


This unusual story of a 13-year-old Eskimo girl who survives in the Canadian Artic by 'joining' a wolf pack won the 1973 Newbery Medal. Julie of the Wolves is set in Alaska in what seems to be the early 1970s. Miyax/Julie (they all had two names, Eskimo and English) leaves an arranged marriage and sets out with some food to walk to her pen pal's house in San Francisco. On the way, she learns self-reliance through the traditional ways, and finds her father.
Although it's complimentary to the traditional Eskimos and their way of life: The people at seal camp had not been as outdated and old-fashioned as she had been led to believe. No, on the contrary, they had been wise. They had adjusted to nature instead of to man-made gadgets, and obliquely critical of the effect of the 'gussaks' on the Eskimo culture and society, there still seemed to me to be a bit of colonialism in the author's presentation of Julie. Perhaps it's only that the perspective is 40 years old.
Read this if: you're interested in a period look at traditional Eskimo culture; or you've read Farley Mowat's Never Cry Wolf
and want to try a fictional account of wolf life. 3 stars

* * * * *
KILMENY OF THE ORCHARD
by Lucy Maud Montgomery (Fiction, YA, Romance)

This is the story of a substitute teacher at a rural school in Prince Edward Island who meets and falls in love with a mute girl. Other than her dumbness, Kilmeny is perfection itself, unbelievably beautiful (even the hands that help her aunt with 1910 rural housework), incredibly musically talented, and intelligent.
GAH! Beauty makes one desirable, Europeans are lower-class, happy, happy, happy endings are guaranteed. Gag me.
1 star for the descriptions of PEI because as the author says: Prince Edward Island in the month of June is such a thing as you don't often see except in happy dreams. I might add that June in Nova Scotia plays out much the same.
Read this if: you like sappy romances and are willing to suspend disbelief for both characters and plot; or you feel you must read everything by Lucy Maud Montgomery. (I chose this simply because the title filled the "K" requirement – amazingly difficult to come by – for my A-Z Double Whammy Reading Challenge.)

* * * * *
THE EYRE AFFAIR
by Jasper Fforde (Fiction, Mystery, Fantasy) DNF
This is the second time I've attempted to read Fforde's Thursday Next's series. The first in the run The Eyre Affair seemed a perfect fit for me right now since I'd read Jane Eyre earlier this year. But I just don't get it.
I know lots of people love these books. Do you have any advice for me?
* * * * *
BOOK DEPOSITORY has free world-wide delivery:

OR: Pick up some bargains at


OR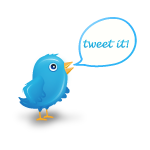 Amazon links for CANADIAN readers:
The Divine Ryans

How Green Was My Valley

Twenty-Six

Midnight's Children

Pierre & Janet Berton's Canadian Food Guide

The Museum of Dr. Moses

A Fistful of Collars

Moon Over Manifest

Julie Of The Wolves

Kilmeny Of The Orchard
KINDLE editions:
Midnight's Children

A Fistful of Collars (Chet and Bernie Mystery)

Moon Over Manifest

Julie of the Wolves

Kilmeny of the Orchard
.99¢

19 Comments to