Life is overwhelming me.
Since my surgery (spinal fusion) in September 2015, I have been trying to regain the cleanliness and order in my life that I had been gradually losing over the ten years previous.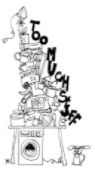 Add to life in general, the sorting of not only the things I brought back from my mother's house in 2014, but the items we took out of Bill's mom's house a year ago when Ma went to a nursing home and the house she had lived in since 1955 was sold.
Add to that the fact that we are embarking on an extensive reno of our house to prepare for sale when Bill retires in three years, and that we are going to visit friends in Ecuador for a couple of weeks in the new year and I have to learn a least a little bit more Spanish than how to order two beers, and life is overwhelming me.
How, I asked myself, did I ever manage when I worked full-time? And what am I spending my time on now? The answer lies largely in the Internet. It wasn't there before. And now I spend lots and lots of time reading book blogs and commenting, and posting to, and following up comments on, Exurbanis.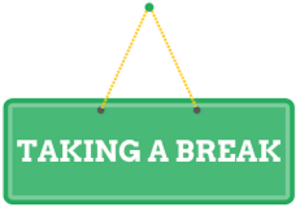 So I've decided to take a digital break. I'm not going to post to this blog except for the exceptions noted below. I'm not going to read other book blogs and I'm not going to comment. I'm not going to spend time on Facebook, Twitter, or other social media.
I am going to clean and sort and paint. I'm going to clear up backlogged projects, including my "Books Read" record, so you will see those posts as I get them done up (and I will gratefully read all your comments although I may not be able to respond). But other than that, my computer time is going to be severely limited.

I'll miss you all but please know that my silence isn't because I don't love you all. I just need to get my sane world back. I hope to be back by the time summer comes again to Nova Scotia.

20 Comments to